A sportswear brand registered in South Korea in May 2022. The first campaign shooting location is located in Gangnam, Seoul. The film exhibits the hustle and bustle of life in a busy city as interspersed among sports, leisure, and fashion~
"Power to Transform" is a hybrid of CapsuleCosmicJourney developed by Brand Designer Yubin. combining Enchanted fashion piece series with sport and casual styles to be used in different occasions .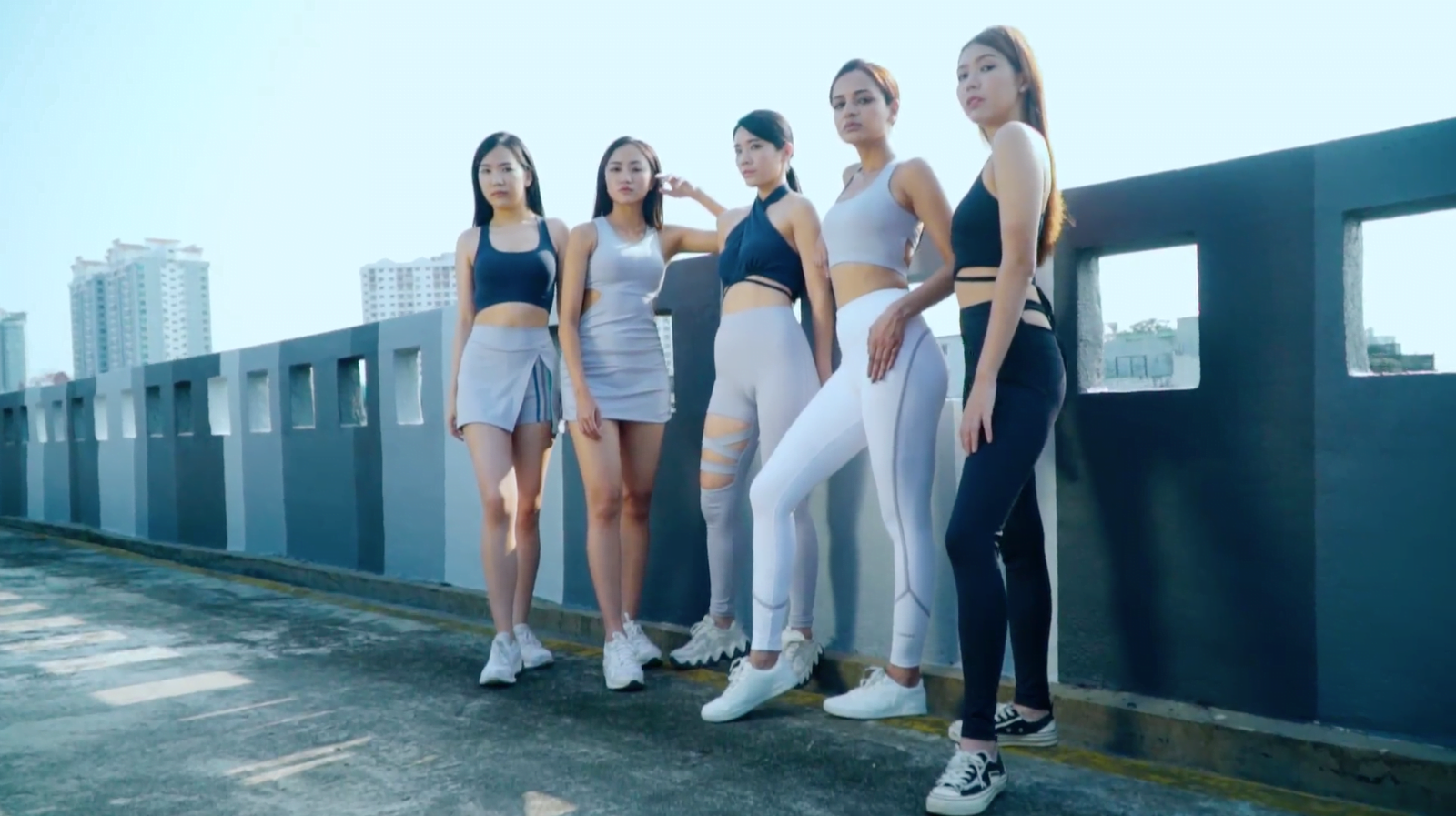 This series is based on "buildings" and "darkness", forming a sensory visual contrast and spatial dislocation. The metropolis with buildings and bustling crowds depress the emotions of the soul, reflecting the repeated sunrise and sunset. interest. The small body is under tremendous pressure, there is light in the eyes, and the weight is moving forward…
Black, gray and blue enter high contrast, and the color perspective expands. What you see is not the sadness of the past, but the reconciliation with the world, and the unwavering pursuit of dreams.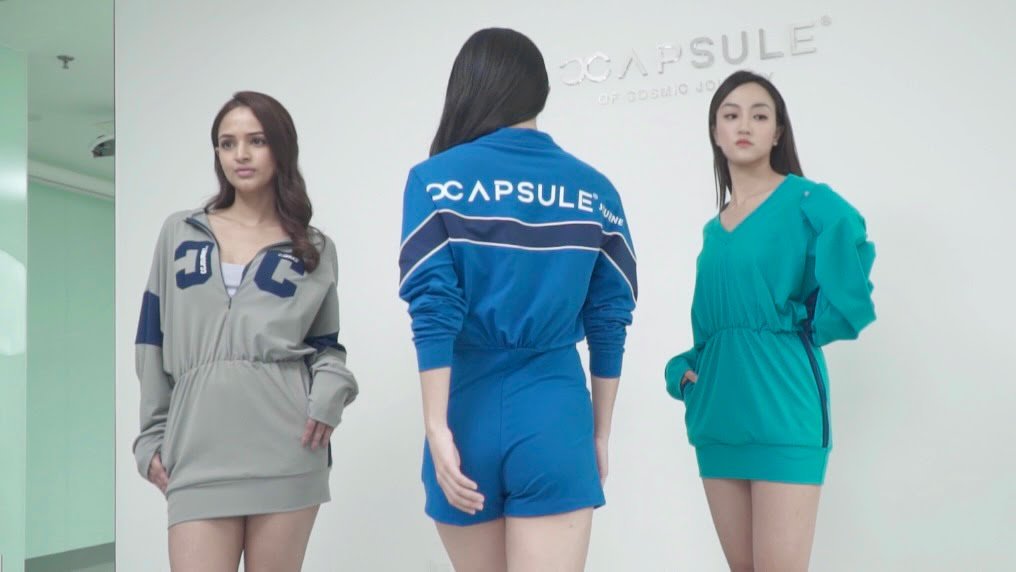 Ocean Blu - Power to Transform
Steering towards sustainability, our brand garments are versatile and easily adaptive to the many lifestyles and pace present in contemporary society. Offering comfort within style, capsulecosmicjourney is beyond a clothing brand – it is an attitude, an expression of status.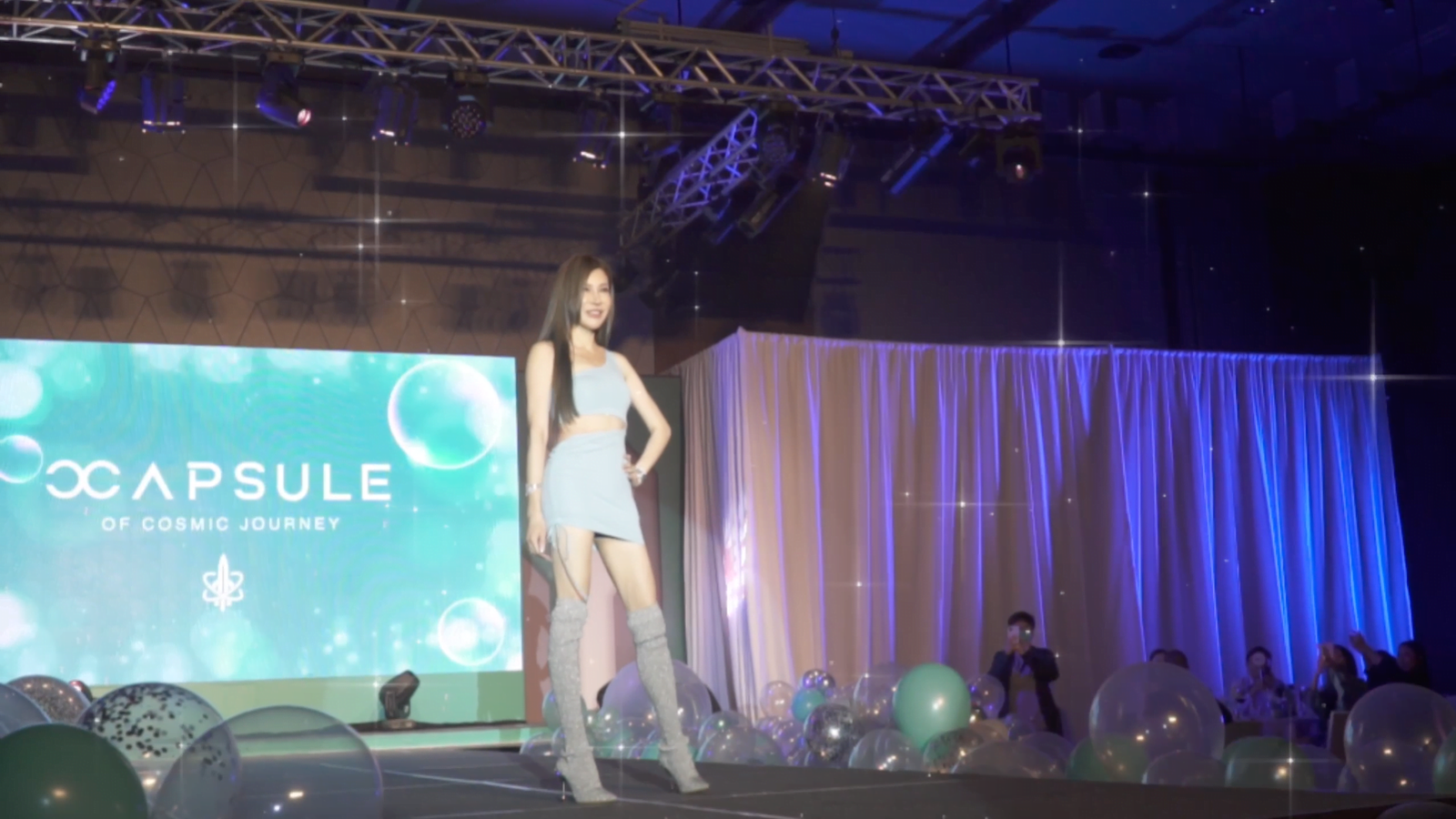 About the Designer
Knowing Yubin
Yubin, born in Malacca, a former Portuguese colony in Peninsula Malaysia. She graduated from the Malaysia International Fashion Institute, specializing in advanced customization, and is highly skilled in bespoke design at hand-made customization and drawing.
She will continue to work hard, bringing her unique approach to fashion design and pushing the boundaries to create an inter-play of sensory cues that will touch the inner spirit of the modern-day woman.
Capsule Cosmic Journey
Brand Message
Deep within the recesses of our souls lie an innocent, creative spirit that through the passage of time, is often ravaged by the incessant demands of modern-day living. Slowly but surely, we yield, dulling our inner voice, until at last we lose ourselves in conformance to a mundane, tired existence.
Unshackle that spirit within and follow us on a cosmic journey that transcends both time and space. Experience the rebirth of your soul and allow that creative spark to once again radiate its warmth to those around you!
Whether it is a nostalgic moment in your memory or a place out of a figment of your imagination, we will journey with you to explore new frontiers and to experience new beginnings. No matter where you are or where your destination is, we will join our hearts and hands to traverse the cosmic universe together.
Capsule Cosmic Journey's Promise
Explore CCJourney
Each year, "CCjourney" will adopt a different country as its design theme, incorporating its traditional costume and
re-interpreting it with a modern take for its fashion line. Subtly, almost imperceptibly, you will be ushered into a new realm, adorning the uniqueness and beauty of a different culture.
Let's embrace the past, fulfill the present and reach into the future as you allow us to bring you the very best that tradition and design have to offer!